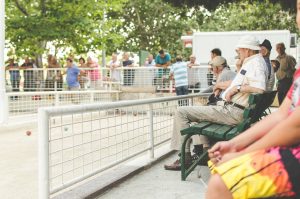 As you grow older, you may begin to discover you need a little support with the day to day tasks than you did when you were younger; this of course is a natural cycle of life. There may come a time when you would like to receive a more comprehensive level of support and begin to consider the options available; assisted living, residential care and nursing care. When considering what is right for you or someone close to you it is likely that the priorities will be ensuring it is within the location you'd prefer, with the facilities you require, that the staff team are experienced and qualified  to provide the support and that it feels  like somewhere you could call home.
When you are seeking support in later life, it's important to find a home that will offer assistance and activities which keep you stimulated and that contributes positively towards a good quality of life. The importance for us is to always provide support that is person focussed, treating you as an individual and shaping the support provided around your care needs and those things which are important to you which make life fun and enjoyable. Altogether care's residential and nursing home Steepleton Manor is an example of a service which meets both of these priorities admirably.
The Grade 2 listed Victorian manor house, benefits from a well-stocked library, fine food freshly prepared each day, hair dressing salon, kitchen garden, swimming pool and croquet lawn.
The in-house activities co-ordinator facilitates a variety of programmes designed to help you to stay active, alert and engaged. Our team of qualified experienced elder care nurses and support staff can support you with residential, respite and nursing care in a setting that has character and charm located in the heart of Thomas Hardy's Dorset, worlds away from the feel that so many other services in the care sector offer.
For more details on Steepleton Manor or any of our other care options please contact us today. We welcome visitors and would be really happy for you to come by and meet the team to see the manor for yourself.  Over tea and homemade biscuits in the library our experienced and supportive team can explain how the care and support will work for you, they can offer you an assessment of your needs and clearly explain how much the support will cost and the options available for payments.
We look forward to hearing from you.