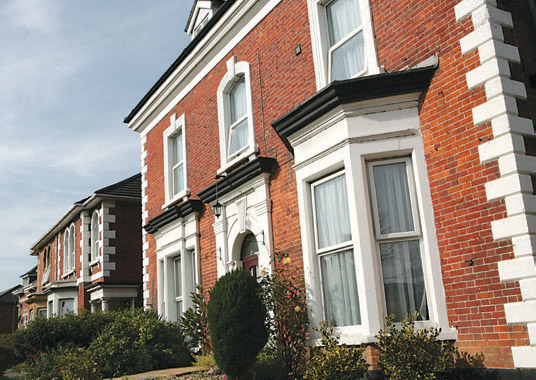 Sherborne House has 38 beautifully designed, homely bedrooms. All rooms are appointed to a high standard with either en-suite facilities or a designated bathroom for sole use. Each bedroom has its own television, a 24 hour call system, and private internal and external telephone.
The furnishing and decoration have been organised with dementia in mind, incorporating sensory touches and memory triggers that research has shown benefits the cognitive process. You're encouraged to bring personal items from home to make you feel settled in your surroundings – so that Sherborne House really feels like home.
Sherborne House really feels like home
Opened in May 2017, our nursing care wing extension features light and spacious communal living areas, en-suite bedrooms and access to secure landscaped gardens. This wing features a high-raftered ceiling and is built across two levels. A lift for wheelchair access provides all residents with easy access to this bright and airy living space. Furnished with cosy armchairs and luscious plants, the space provides somewhere for residents to relax, chat with friends and listen to music through our jukebox.
Each bedroom in the wing benefits from a fully accessible bed, a chair, and plenty of storage space. En-suite facilities are available.
The landscaped gardens are stocked with a variety of shrubs and flowers.
The gardens are accessible via double doors leading onto a patio, providing a relaxing and tranquil space to sit or stroll in peace and quiet.