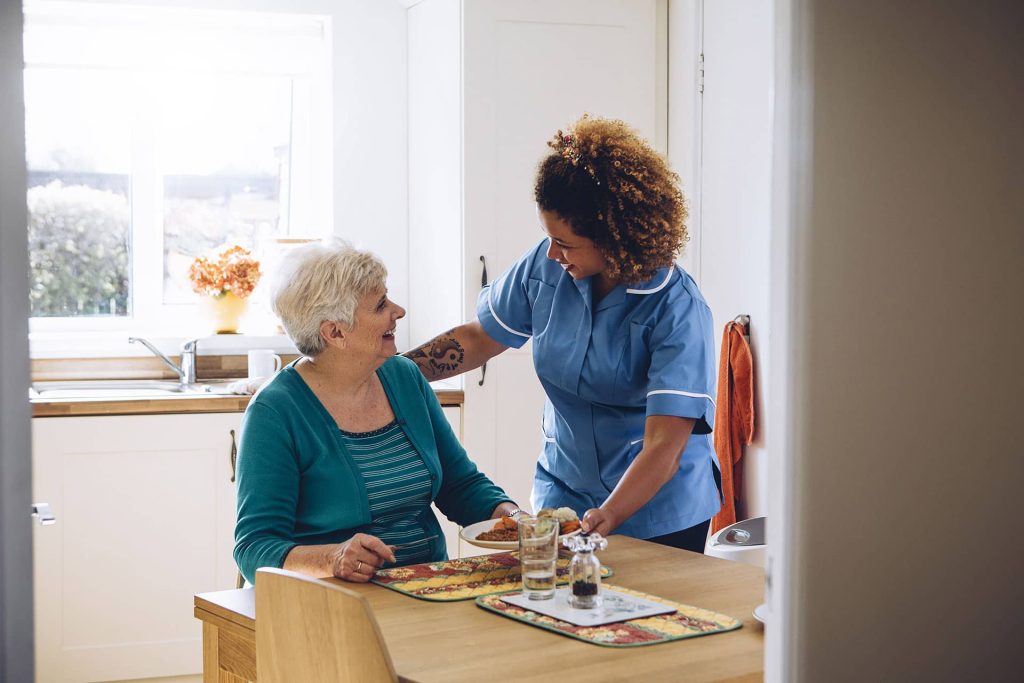 Whatever your care needs are today, and whatever they might be in the future, Altogether Care offers flexible support that is always centered on your needs and choices.
Your care options include:
Your care plan will carefully created to provide the right balance of supportive, friendly and professional care.
The range of specialist care options makes it easy to switch between care plans, temporarily or permanently. You can be assured that you'll always receive the care that's right for you.
You can find plenty of information in our resource centre to help you understand your options, the process of choosing and arranging care, and the thorny issue of how it all gets paid for.

Perhaps you're wondering what life in a care home might be like? If so, just take an interactive 360° tour of any of our care homes. Click on the link and take a virtual walk around the communal spaces and private accommodation that could be your new home.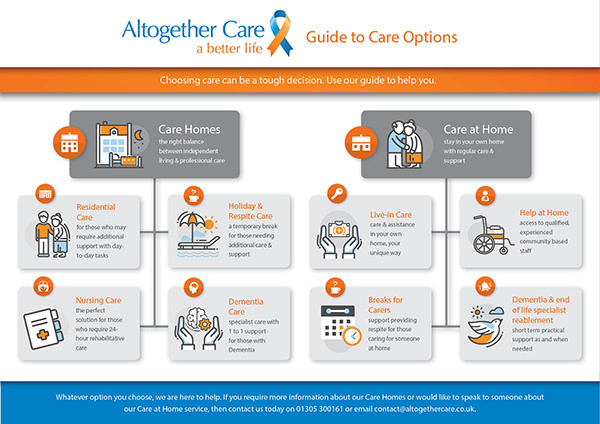 Stay informed and keep up to date with all the changes in care.
Our resource centre is designed for people wanting to dig deeper in to Care, what's going on, exploring funding opportunities, trying to make descions on the most suitable care.
And get your Free guide to care options.