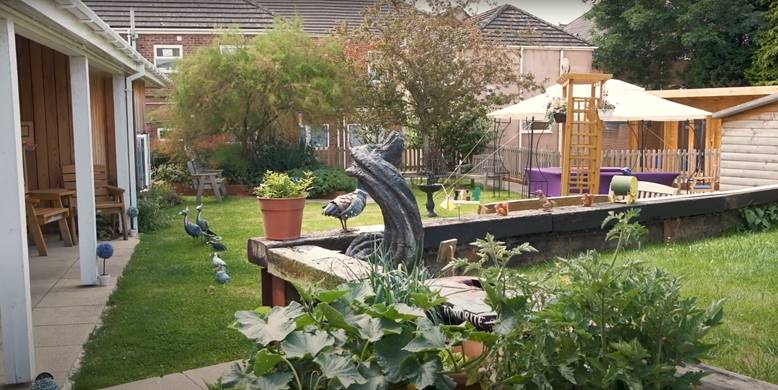 Specialist Dementia Care, Nursing Care, Holiday Care and Day Care in Yeovil
Admissions are now being taken for our nursing care wing. For more information please contact us.
Sherborne House is on the edge of Yeovil. It offers dedicated dementia care, nursing care, holiday care and day care. The nursing care wing features bright and airy en-suite bedrooms, large communal areas and access to secure landscaped gardens.
As a medium-sized retirement home, Sherborne House offers a personalised approach to dementia and nursing care. Whether you're looking for elderly care or something more specialist, we have you covered.
Social activities are important at our home. You'll find your days filled with plenty of varied activities to keep you occupied – from visits from local musicians, tea parties, and animal therapy. No two days are quite the same.
At Sherborne House you'll receive your own regularly updated care plan, specifically designed to meet your individual needs. 
Available treatments also include chiropody, physiotherapy and speech therapy – all offered either privately or through your own doctor – as well as weekly visits from a qualified aromatherapist. Everything is designed to help you feel good about yourself and enjoy life to the full.
Whatever type of care you need, Sherborne House has the facilities and experience to support you.
To find out more about Sherborne House, please contact us.
Or click the button below and request to spend the day with us, so you can see if Sherborne House is right for you.