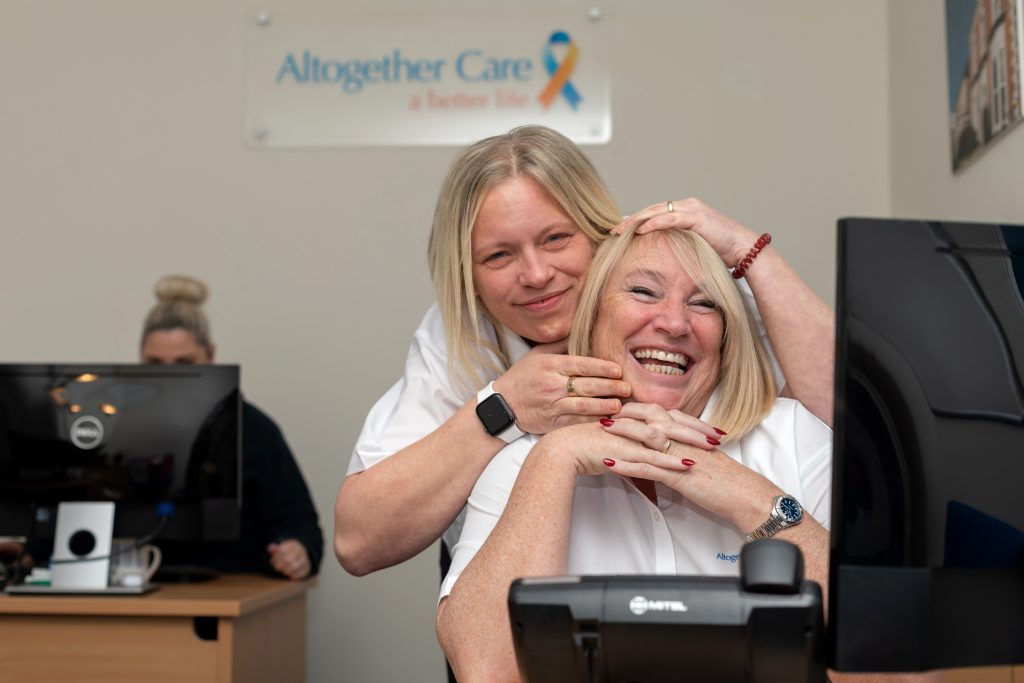 Altogether Care has a strong commitment to promoting gender equality and encouraging internal promotions. The care sector is often a female-dominated field due to a number of reasons.
It's encouraging to know that 75% of Altogether Care managers are internal promotions, and that at Altogether Care we are proud to have such a strong team of women in crucial roles throughout the business. We value diversity and take proactive steps to promote gender equality in the workplace.
Promoting gender equality is not only the right thing to do, but it also has tangible benefits for businesses, including increased productivity, improved employee engagement and retention, and enhanced reputation and brand image. By creating a workplace culture that values diversity and inclusivity, ATC is not only creating a positive work environment for employees, but also positioning itself for long-term success and growth.
As we celebrate International Women's Day and the theme of equality, it's important to continue to promote gender equality and to advocate for women's rights and empowerment both in the workplace and in society more broadly.
Gender equality is an important issue that affects not only individual women, but also the wider community and society as a whole. By promoting gender equality in the workplace, ATC is setting an example for other companies and contributing to a more equal and just society. It's important to continue to monitor and address any gender imbalances within the company, and to ensure that women are given equal opportunities to advance and succeed in their careers. By doing so, ATC can help to create a more inclusive and diverse workplace culture that benefits everyone.
International Women's Day is an important opportunity to reflect on the progress that has been made towards gender equality, while also recognising the ongoing challenges and work that still needs to be done. By continuing to prioritise gender equality and inclusion, ATC can help to create a more equitable and just society for all.