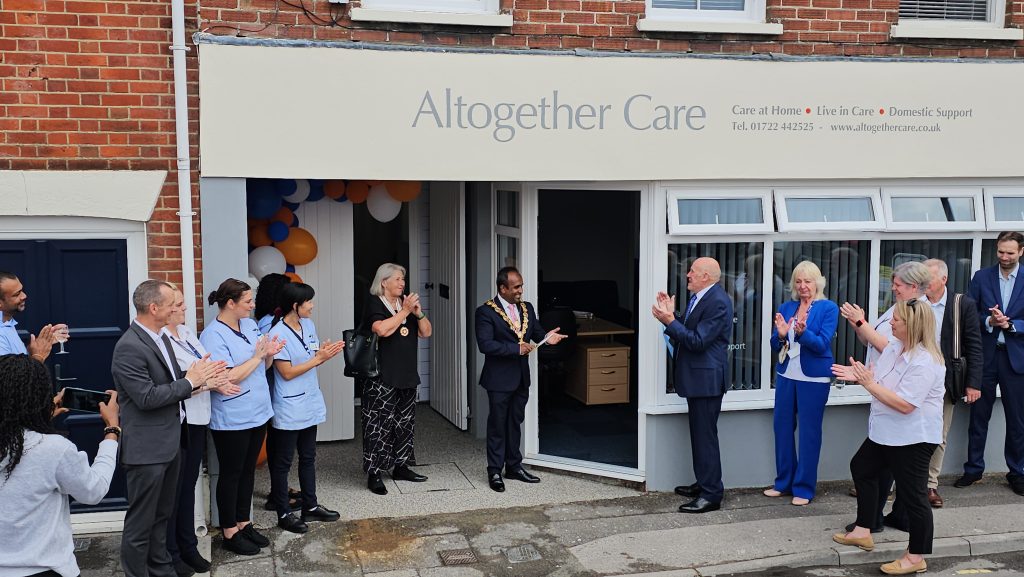 Amid the clearing rain, a new chapter began with the grand opening of Altogether Care's Salisbury branch on August 18, 2023. This milestone marked a significant step in delivering high-quality domiciliary care with a focus on compassion, showcasing our dedication to supporting individuals and families in need.
Seasoned professional Debbie Sheldon assumed the role of Registered Manager for the Salisbury branch, relocating from our previous Salisbury location. This transition signifies more than just a new address; it's a strategic move to a larger, revitalized office space. Our central location at 62 St Edmunds Church Street, SP1 1EF, enhances accessibility for the community.
The road to our newly renovated office space was a journey guided by Karla Jordan, our regional Support Manager, who oversaw the transformation from near dilapidation to a shining example of refurbished excellence in Salisbury. The new branch embraces the family values upheld by Altogether Care, signifying a comprehensive approach to care. Living accommodations for international employees foster inclusivity and camaraderie, while a dedicated training room reflects our commitment to continuous growth and learning for our care staff.
Dignitaries including: The Right Worshipful the Mayor of the City of Salisbury, Mr Atiqul Hoque, and The Lord-Lieutenant of Wiltshire, Dame Elizabeth Neville, graced the grand opening. A symbolic ribbon-cutting ceremony marked the occasion, followed by refreshments that celebrated unity and shared purpose.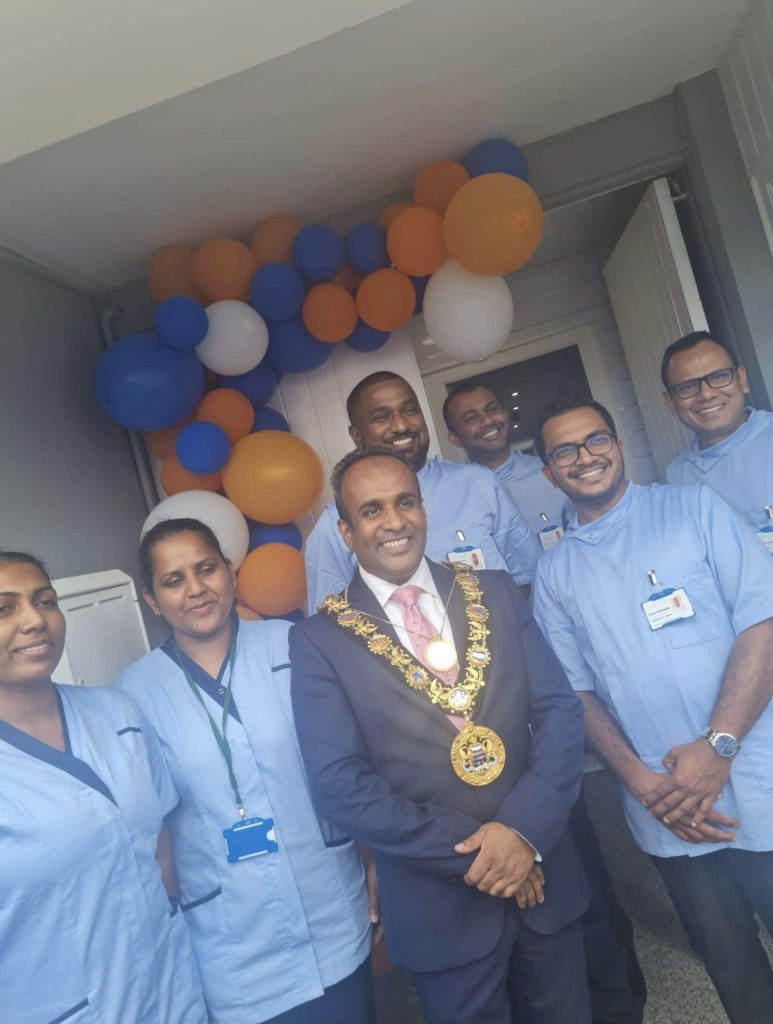 Debbie Sheldon, the driving force behind the Salisbury branch, expressed her delight in the community's response. Neighbours and staff joined in the celebration, underlining the strong bonds nurtured by Altogether Care over our 35-year legacy as local care providers. CEO Stephen Knell, along with co-founders Brian and Margaret Westlake, joined Debbie to mark this significant moment.
Altogether Care's legacy of excellence shines through our consistently 'Good' rating from the Care Quality Commission (CQC) for our Salisbury care at home services. This accolade underscores our commitment to providing exceptional care and support, tailored to the diverse needs of our community, including domiciliary care, live-in arrangements, and waking nights.
Choosing professionals for your care needs offers more than quality support; it gives you the freedom to cherish moments with loved ones. With a focus on expertise, Altogether Care ensures that you and your family can find peace in the knowledge that your well-being is in expert hands.
For those seeking guidance, our compassionate team is just a call away at 01722 442525. As local care providers, our dedication to personalised care is unwavering. A free home care assessment is available, designed to cater to your unique circumstances, strengths, needs, and wishes.
The grand opening of Altogether Care's Salisbury branch isn't just an event; it's a pledge to provide compassionate care within the local community. With Debbie Sheldon's leadership and a dedicated team by her side, Altogether Care Salisbury embodies a future where care is both personal and comprehensive. Step into a world where compassion meets expertise – step into Altogether Care Salisbury!