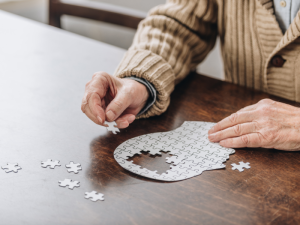 Dementia is increasingly something more people are having to learn how to live with, affecting individuals and caregivers alike. The theme of Alzheimer's Month 2023 attempts to underline the notion that dementia doesn't necessarily have to be an inevitable consequence of ageing.
The 'Never too early, never too late' campaign aims to make us all more aware of factors that increase our risk so we can take steps to delay the onset of dementia. By being aware of these factors, individuals can take proactive measures to postpone the onset of dementia and potentially mitigate its occurrence.
Risk reduction strategies apply to us all, including people who've already received a diagnosis.
Dementia Risk Factors
Common factors that increase the risk of dementia include: a sedentary lifestyle, lack of exercise, smoking, excessive alcohol consumption, lack of social interactions, obesity and high blood pressure. It's evident that many of these factors are interlinked. Click here to find out more about the research behind dementia risk factors and prevention methods.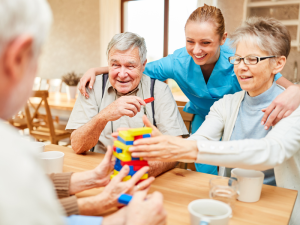 An active social life, physical exercise and a good diet are the building blocks of good mental and physical well-being. Altogether Care puts a lot of emphasis on these factors in all of our care homes, and not just for people receiving specialist dementia care.
Find out more about Dementia Care in our Care Homes.
There have been two new drugs in the last year that appear to slow down memory and thinking decline in people living with early-stage Alzheimer's disease. Results released in July 2023 for one of the drugs, Donanemab, showed that it works better the earlier it is given.
Today is the Best Time to Change how You Live
One major point behind the campaign is that whatever lifestyle you've lived up till now, you can still make a change to a healthier way of living. It could make a significant difference to your risk of developing severe Alzheimer's or another form of dementia.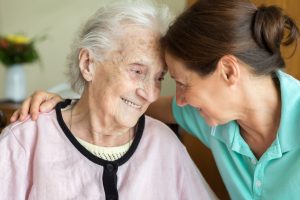 And if you or a loved one have been diagnosed with dementia, there's plenty you can do, whether you opt for residential care or care in your own home.
At Altogether Care, we view residential dementia care as a way of providing people with an environment where they are supported to be more active, engaged and healthy. It's about delaying the onset of symptoms, not solely managing them.
If you'd like to talk to someone about Alzheimer's or dementia care, give Altogether Care a call, visit our website, or email contact@altogethercare.co.uk.