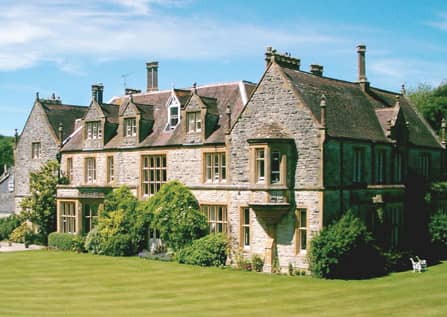 Manor house living in idyllic surroundings
Nestled in the idyllic village of Winterbourne Steepleton, Dorchester, Steepleton Manor provides experienced care in a stunning retirement home environment. With impressive substantial grounds, an outdoor swimming pool, croquet lawn, kitchen garden and a range of outdoor activities in good weather you can continue to enjoy a healthy and active lifestyle with us here.
Originally built back in 1870, Steepleton Manor has been serving as a luxury retirement home for over 20 years, specialising in assisted living, nursing and elderly care. Unlike your typical residential care home, our iconic Grade II listed building has been well equipped to offer a range of activities for our residents and situated amongst our picturesque surroundings you will feel right at home.
A well-stocked library, shop, hairdressing salon, fine food freshly prepared, varied events and activities, and our own bus means you can continue the sociable lifetime that you enjoy as you will always have something different to do at Steepleton Manor!
Your time at Steepleton Manor is guaranteed to be as relaxing or active as you choose but it will certainly be enjoyable. During your stay you will experience our core care values that are carried throughout all that we do. If you ask any one of our staff, you will see that they passionately believe in them – and you'll soon discover that our values underpin the way we provide care to you each and every day.
We believe in keeping your life just how you like to live it, so you needn't worry about losing freedom of choice. Your independence is key to overall wellbeing and quality of life, so you will find that your needs are always understood through a warm and caring approach.
Every effort is made to make Steepleton Manor care home feel like home, just with the added bonus of support so you can do the things you want to do, each day.