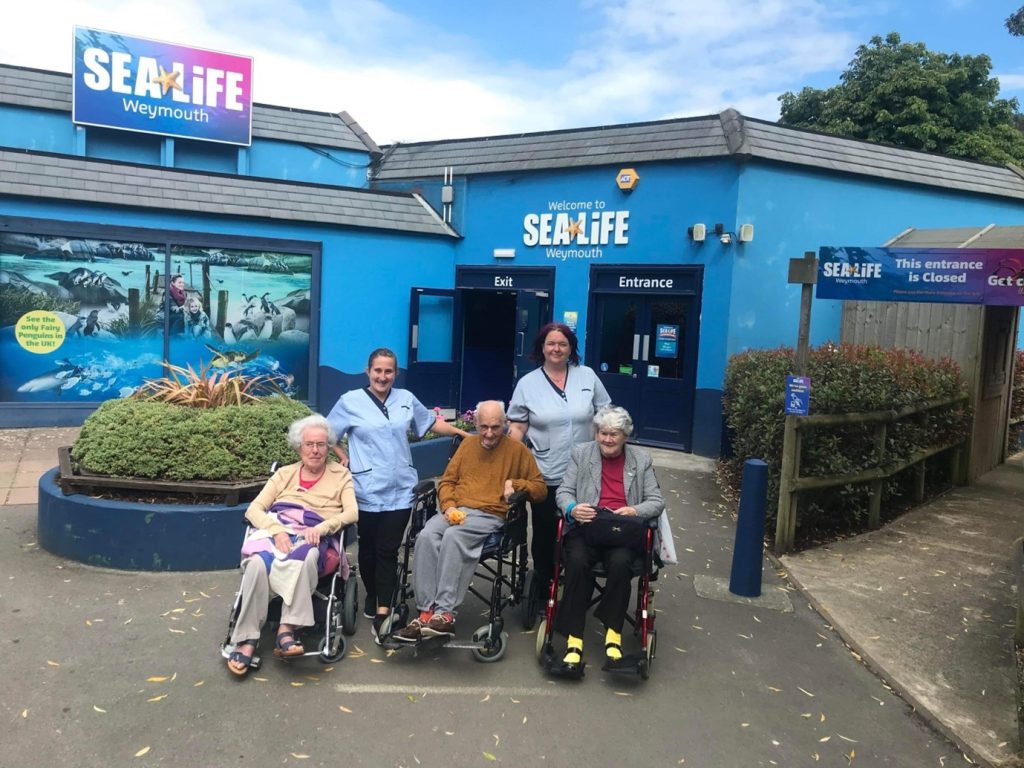 Resident's and Staff at our Weymouth Care Home recently went out to the Weymouth Sea life Centre for their Sensory Day.
They loved seeing all the variety of sea creatures, such as the seals and being in the underwater tunnel where they could see sharks, sting rays, turtles and more. They thoroughly enjoyed choosing their own gifts from the gift shop. The residents and staff cannot wait to do this again soon.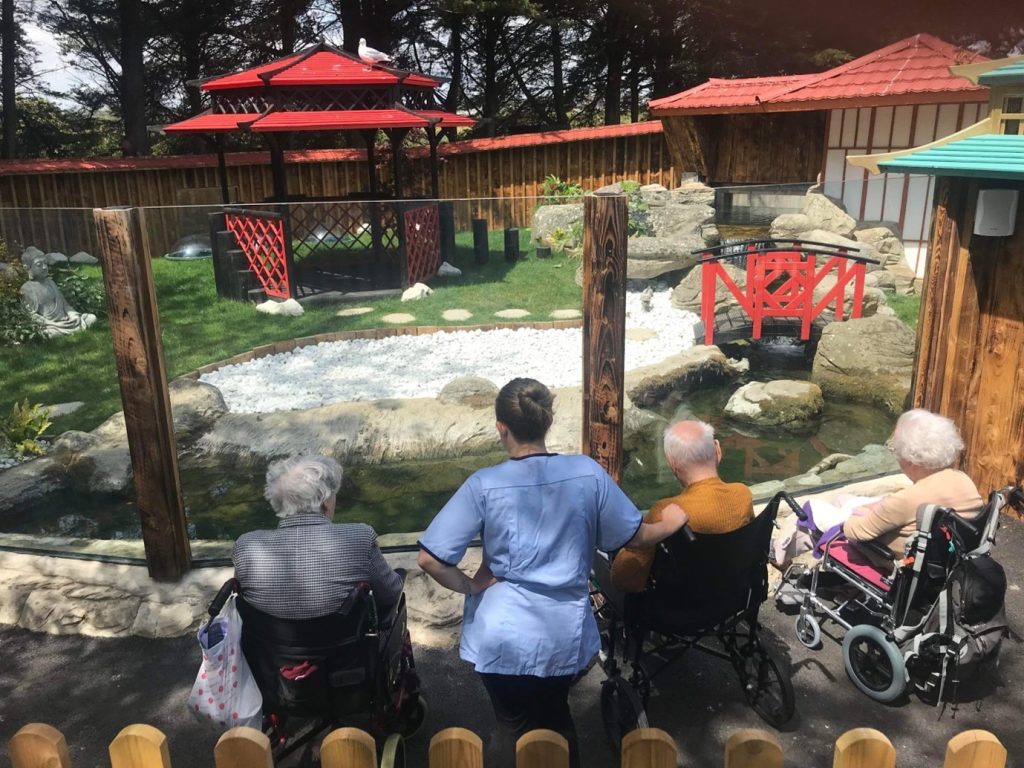 The purpose of our Sea Life sensory day was so that everyone could experience not only a different environment, but different senses such as: sounds (running water, noises from penguins, music), smells (the penguin enclosure, the smell of the food that was there), sight (different sea creatures, bubbles, lights).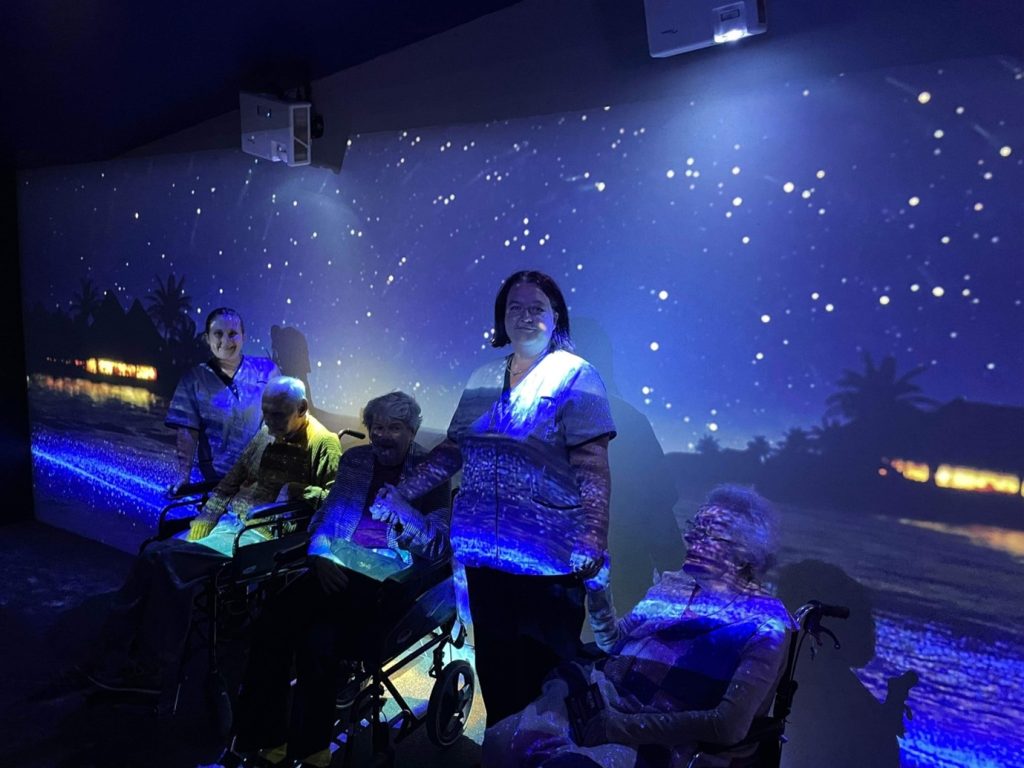 Each week our sensory days look at different things which affect different senses. Previous sensory days focusing on touch at Weymouth Care Home have included orbeeze and slime. For sound we have used instruments, and for sight we have used sensory lights. We also use our magic table if they are doing a bubble pop game, we also have our bubble machine on and music in the background.
Sensory days are incredibly important for those who need activities adapted, or who struggle to partake in group activities as it helps keep their brains stimulated, it gives them new opportunities to experience their senses.
We have found that by doing sensory days it has had a positive impact on all residents who have taken part, and it's nice doing activities that all abilities can partake in.