Our care at home team want to make life as easy as possible for you in the comfort of your own home. Altogether Care's care at home services include a range of specialist options to offer you more choice such as: Personal Care, Practical Support, Learning Disability Care, Respite Care and plenty more.
Take a look at our infographic below to find out more on our care at home options: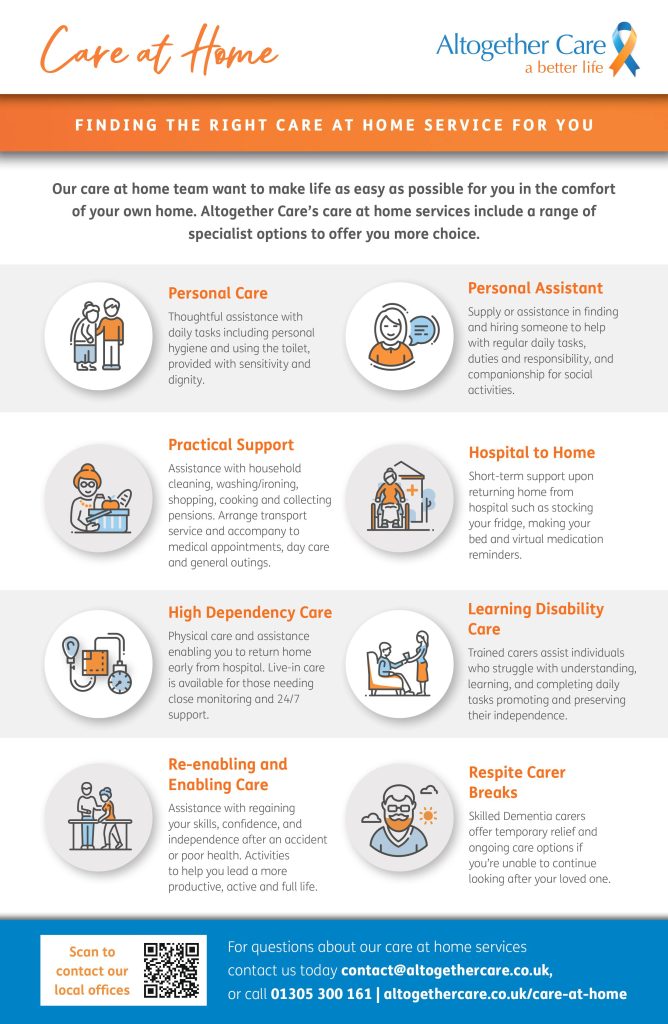 For questions about our care at home services contact us today on contact@altogethercare.co.uk call 01305 300 161 or visit altogethercare.co.uk/care-at-home for more information.